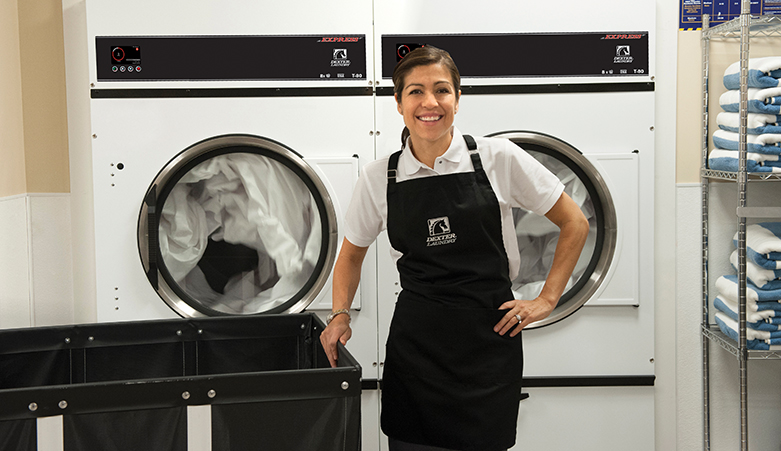 MANAGE YOUR BUSINESS AND YOUR LAUNDRY
Our easy to use O-Series controls give you the precision and features you need to ensure your laundry is done right. With detailed technology and reporting systems, you have the tools you need to limit downtime and keep your laundry running efficiently. This gives you more time to take care of your business, not your laundry.
TAKE TOTAL CONTROL OVER YOUR BUSINESS AND YOUR LAUNDRY.
EASY PROGRAMMING WITH DEXTERLIVE

DexterLive.com makes it easier than ever to program your controls and manage your laundry. This free web application allows you to create and adjust all of your cycle settings. Your settings can then be downloaded and copied to your machines via USB.

ULTIMATE FLEXIBILITY

With the ability to program 100 unique cycles comprised of up to 20 distinct stages with many setting options, our controls offer the flexibility and precision you need to ensure your laundry is handled properly.

MULTI-LINGUAL OPTIONS

Our controls can be set for multiple languages either globally or for specific cycles. This means you could create cycles for your English-speaking employees and your employees that speak other languages, reducing the risk of misunderstanding.

MANAGEMENT REPORTING

Keep an eye on the productivity of your laundry room with our Total Control reporting options. Track machine downtime and cycle usage to ensure your laundry is running efficiently.

Get Started with DexterLive.com

Visit DexterLive.com to set up your free account and get started today.